Service Times Sundays
Morning Prayer at 9.00 AM
Holy Qurbana at 9.45 AM
Where to find us
More about us
(Jacobite) is a vibrant parish growing along with the dynamic city of Austin. We have the privilege of being the only Jacobite parish in central Texas. We worship in an exceptional sanctuary at a convenient location every Sunday morning. Our Sunday school, St. Mary's Womens' League, St. Paul's Mens' Fellowship, and other meetings take place here as well. Our members are dedicated, welcoming, and eager to share the love of Jesus Christ. Let us know if you plan to move to Austin from another parish or from abroad and we'll be happy to assist.
You're probably wondering: what is the Austin Orthodox Church?
Well, it's a real church. We promise. It's also a place you can go if you're an Orthodox Christian, or if you want to learn more about the Orthodox Christian faith. We welcome anyone who wants to join us for service on Sunday mornings at 9 AM.
St Thomas Malankara Syriac Orthodox Church, Austin, is a place for people to come together and grow spiritually—whether you're just learning about Christianity or have been practicing it for years. Our mission is to spread the message of Jesus Christ: that all people are equal in God's eyes, regardless of race or gender; we should love one another as He loves us; and we should strive daily toward holiness by serving those around us with humility and compassion. We strive to build up our community through charity work and outreach programs for those who need help most: children in poverty, refugees fleeing persecution abroad, victims of natural disasters here at home (or anywhere!)… the list goes on! Join us every Sunday morning at 9 am for worship service followed by fellowship hour afterwards so we can get to know each other better –we hope you'll feel right at home!
Mission
The mission of the Orthodox Church in Austin is to spread the Gospel and connect more orthodox Christians in Austin. The church has a long history, having been founded more than 2000 years ago.
The church offers many services, including prayer and worship, counseling, baptism, weddings, and funerals.
Our Vision
Our vision is to be a welcoming, inclusive community that encourages and supports the spiritual, intellectual, and physical growth of all its members. We are dedicated to creating an environment where everyone who comes through our doors feels seen and respected for who they are. We honor each person's individuality and provide opportunities for service, growth, and socializing.
Our vision is also to build a loving, diverse, Spirit-filled family that embodies the love of Jesus Christ, who will be a blessing to this community and throughout the world.
If you have more questions about us, we request you to visit our church on Sunday. Our doors are open for you as well as our hearts.
Our Community Believes
St Thomas Malankara Syriac Orthodox Church is the only Orthodox (Jacobite) Church in Austin, Texas. We welcome all people to share in the Orthodox Christian faith, which has been passed down through the ages from Jesus Christ and His disciples. We are a vibrant, diverse community of believers who want to learn more about God's word and share it with others.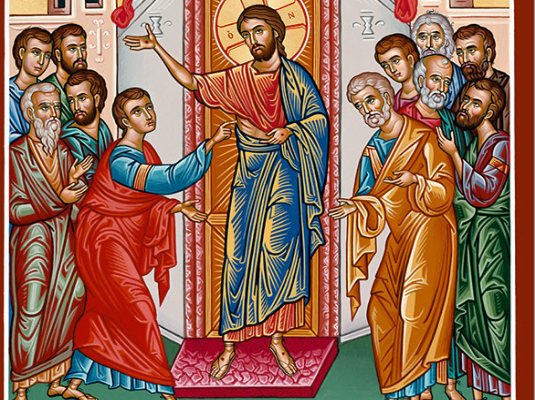 Do you also want to live your life in a way that fulfills you, makes you happy, and helps other people?
If so, our Orthodox Church may be right for you. The Orthodox Church is the original Christian faith—the one that's been around since Jesus himself walked the earth. We strive to live our lives according to the teachings of Jesus Christ, and we invite you to join us on that journey!
We're a welcoming community of individuals from all different backgrounds, united by our common goal of living a good life that makes us feel fulfilled. We're open to everyone—no matter who you are or where you come from, you're welcome here
Latest from our blog
We Build Hope